3 Large Sex Toys to Help You Go Big in the Bedroom
7 Sep 2022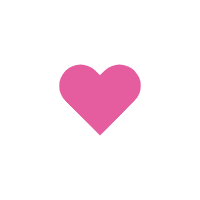 While some people are perfectly fine with vanilla sex and don't really feel the need to try out things such as personal massagers or strap-on dildos, others do not shy away from using sex toys to make their sex life even more exciting.
Sex toys are designed to increase your sexual pleasure. There's no denying that stimulating your body and mind simultaneously can be quite challenging, but with the right help, everything is achievable. But what if you prefer to have fun with toys that are not only a bit more elaborate but also larger than usual? The short answer is: there's no need to worry.
This article will guide you through the examples of three large sex toys you can purchase at any time and use to spice up your love life or steal some intimate moments filled with pure pleasure just for yourself. The ideas below range from custom sex dolls that come in different sizes and configurations to textured glass dildos and truly massive mega massagers. Let's dive into the topic – join us if you're eager.
Sex Dolls
Long gone are the days when a sex doll was just an inflatable balloon that, besides the pictures printed on both sides, weren't unique in any particular way. Today's sex dolls, on the other hand, are significantly different from their predecessors. If you're prepared to pay quite a hefty price for your new favorite sex toy, you may get a life-sized model made with high-quality silicone that's pleasant to the touch and feels simply incredible.
But the fun part doesn't end here. In fact, it is only a beginning, as you can actually treat yourself to almost fully customized sex dolls that have been "built" to your liking. Depending on your budget, you can choose what hair and eye color you prefer and even decide on the desired skin tone of your doll. Often, it's also possible to pick what breast size you want your doll to have or whether it should moan as you play with it or not.
Should you decide to get your own sex doll, all you need to do is find a manufacturer that allows you to customize it as you please and find a model that fits the size of your wallet.
Glass Dildos
Dildos can be made from a wide range of different materials, but there are numerous reasons why glass dildos are so popular. For starters, these products are incredibly easy to clean, which is not something you can say about other sex toys. In most cases, all you need to do is rinse your glass dildo with water or wipe it with a damp paper towel. Then it's enough to wash it with gentle liquid soap and scrub a little if needed. Store it properly, keep it hygienic, add some lube before the fun begins, and you should always be good to go.
Additionally, glass dildos have a unique texture that allows them to stimulate both the inside and the outside of your vagina or anus (if you use them for anal play). You can find large glass dildos that are shaped like massive tentacles or designed to provide sensations similar to anal beads.
That's not all, though. Glass dildos can also be beautiful pieces of art and function as they come in many different colors and shapes, which is another good reason why you should consider purchasing one of these items. You can get something that vibes perfectly with the rest of your toys or opt for a unique piece.
Mega Massagers
If you're looking for something larger than the usual vibrator, mega wand massagers may just be what you've been searching for all along. These sex toys are usually made with high-quality silicone that feels great on your skin and makes it easier for you to reach orgasm. In addition, if you're into G-spot stimulation, then a mega massager might be exactly what you need to achieve an intense and long-lasting orgasm.
Don't worry, though — mega massagers are just as easy to operate as the regular-sized ones. Sure, you might need a bit more stamina to hold it where it feels best, especially if you enjoy prolonging the pleasure and prefer to take your time to reach an orgasm, but other than that, you should be just fine. Mega massagers are built to provide a deep massage and, thanks to their massive size, often come with much more massage patterns than regular-sized alternatives.
In Conclusion
As you can see, large sex toys might be just what you need to have even more fun in the bedroom. You can experiment with different options and see what works best for you and/or your partner. If you're interested in trying out something new, don't waste any more time and purchase a sex toy that will help you explore the limits of your body and mind.
However, keep in mind that the larger the toy you're interested in, the more expensive it may be. Still, when it comes to sex toys, it's important to invest in high-quality items that are safe and can be cleaned properly. Remember that you can always play with a smaller model first before deciding on the perfect oy that's just right for you. And don't forget to have fun!
Other Escort Articles